Martin and Barrett interview some fascinating people.  Watch videos of the conversations here.  More conversations are coming.
Climate Conversation October 2020
February 2021 Climate Conversation with Damien Brockmann and Cyrus Reed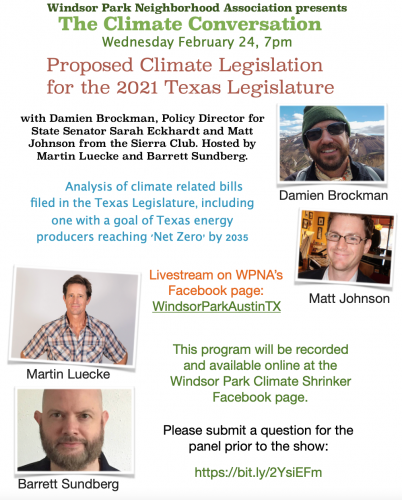 Climate Conversation October 2020
Climate Conversation with Katharine HayHoe, Julie Berwald, Julie Oliver and Louisa McDaniel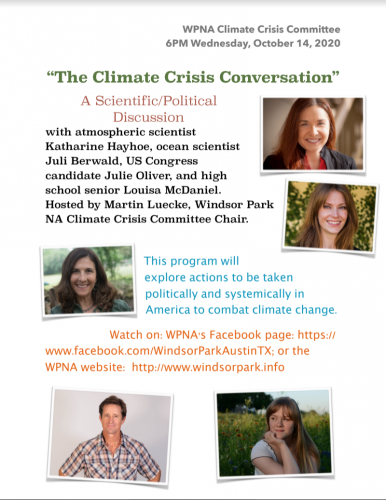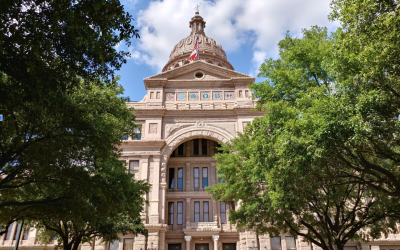 As we write (mid-May), we are reaching the peak moments when the Texas Legislature makes its final decisions for 2021-2022, barring any special sessions called by the Governor. Numerous bills that...
Do you live in Windsor Park?