Neighborhood Association Climate Crisis Committee
by Martin Luecke and the Windsor Park Climate Crisis Committee

The Climate Change and Global Warming Resolution passed by unanimous vote at the May WPNA meeting. It's the first time in America that a neighborhood association has taken an official stand on climate policy.

The resolution asks that all elected officials who represent Windsor Park please take immediate action in their respective offices and jurisdictions to make policy to adapt 100% renewable energy by 2030. This sense of urgency comes from the recent report by the Intergovernmental Panel on Climate Change (IPCC), which states that humankind has less than 12 years to make significant changes in fossil fuel use.

At first blush this seems like a daunting, if not impossible, task. But if you break it down, it becomes clear that we can actually do something in our own households, changing habits, buying different products, and reducing our collective carbon footprint. It's like WWII, when everyone was asked to give up their scrap metal and rubber inner tubes and nylon stockings to the war effort. The sacrifices were personal and necessary, but everyone was invested in the outcome, which was to save the world from ruin and destruction.

Today the stakes are much higher. Your participation is required. The climate change committee has put together a list of things to do in your household. This is not in order of importance.

1. Sign up for the City of Austin's GreenChoice renewable energy plan (512-494-9400, austinenergy.com)
2. Install LED lighting equipment and bulbs throughout your house
3. Replace your gas powered lawn equipment with electric
4. Avoid driving gasoline powered vehicles whenever possible – walk, bike, carpool, ride bus
5. Reduce driving by doing multiple errands on one trip
6. Buy a hybrid or electric car, if you are not using even lower-carbon transport
7. If you are a household with more than one car, at least one of them should be electric
8. Reduce your consumption of meat
9. Reduce air travel
10. Turn thermostat up in summer, down in winter

This is just a partial list, but it represents an enormous amount of carbon over time, and coupled with new government policy, and applied science, there is hope of averting catastrophe for our children. We will discuss climate change bills filed in US Congress in next month's issue.

The Climate Change Committee asks that every resident of Windsor Park please do the list as soon as possible, ideally in one year. If our 3500 households all participated, the carbon reduction would be formidable. And a program like this is contagious. Already, three committee members visited Mueller Neighborhood Association and shared WPNA's resolution with them. Their members said they were inspired, and several signed up to work on something similar for MNA. Imagine 80 more neighborhoods in Austin following suit. And then 80 more cities, and 80 more countries. If you do the math to its conclusion, you will arrive at a very large reduction in fossil fuel use, mostly from people just changing what they buy.

We ask that you use the power of your wallet to create change. It's the only thing global corporate industry will understand. If we stop buying gasoline powered engines, manufacturers will stop selling them.
What other ideas do you have on how we in Windsor Park can take action against climate change? Please contact me at mwluecke@hotmail.com.
According to the EPA ( https://www.epa.gov/ghgemissions/sources-greenhouse-gas-emissions) as recently as 2017, households were responsible for 11% of greenhouse gas emissions. Transportation, electricity and industry each account for around 25% each. We need action at the government level to enact thoughtful legislation to make changes globally. Keep this in mind when you take action. One possibly global action you could take is to sign up for Project Grand Canyon at https://project.grandcanyon.com
Look for a future article on the En-Roads Climate Simulation Tool. The Climate crisis committee got to see a demonstration of a pre-release version it. It got us all pretty excited to see some of the possibilities of how to solve the problem. It was mind boggling how much difference it made in the temperature increase by 2100 to pass legislation such as The Energy Innovation and Carbon Dividend Act (HR 763). Incredibly, by itself it reduced potential global temperature increase by about 3 degrees C. Adding innovation reduced the temperature even more.
Learn more
Facts/Evidence: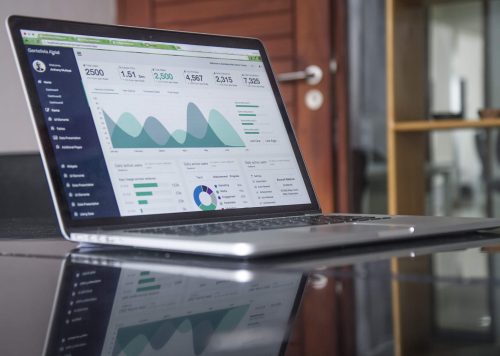 This is the original United Nations IPCC report from August 2018 which inspired the Windsor Park Neighborhood Association resolution. The report was written and edited by 91 scientists from 40 countries who analyzed more than 6,000 scientific studies. https://www.ipcc.ch/sr15
Breakdown of greenhouse gas emissions by sector https://www.epa.gov/ghgemissions/sources-greenhouse-gas-emissions
NASA has some great information https://climate.nasa.gov/evidence
Here is a good source of graphs, charts and interactive maps. This article was first published in May 2017; however, its contents are frequently updated with the latest data and research.https://ourworldindata.org/co2-and-other-greenhouse-gas-emissions
NY Times article on Climate Change: https://www.nytimes.com/2018/10/07/climate/ipcc-climate-report-2040.html
The United Nations Climate Action Summit will take place on 23 September 2019 at UN Headquarters in New York. https://www.un.org/en/climatechange/reports.shtml
Global Warming & Climate Change Myths Debunked: Here is a summary of global warming and climate change myths, sorted by recent popularity vs what science says. You can click on responses for more details. You can also view them sorted by taxonomy, by popularity, in a print-friendly version, with short URLs or with fixed numbers you can use for permanent references. https://skepticalscience.com/argument.php
Citizens' Climate University is designed to provide interested citizens with live, instructor-led training (Thursday nights at 7 pm CT) and on-demand e-learning on topics from Citizen Empowerment to Environmental Economics. Encompassing online content, webinars, podcasts, instructor-led training and related resources, CCU will allow volunteers to create a personalized learning experience by proceeding through directed coursework at their own pace. https://citizensclimateeducation.org/tools/citizens-climate-university
The En-Roads Climate Simulation Tool is an easy to use tool where you can enter your own parameters and see what the global effect on climate change will be. For example, you can increase the amount of investment in solar power and see what the eventual temperature of the earth will be. It covers changes in energy, land use, consumption, agriculture, and other policies. Built by Climate Interactive and MIT Sloan's Sustainability Initiative, En-ROADS 2019 will be released later this year. Sign up to be notified when it is available: http://en-roads.org
For an analysis of the positive economic and health impacts of transitioning to 100% wind, water & solar energy in Texas, check out https://thesolutionsproject.org/why-clean-energy/#/map/states/location/TX
The disinformation campaign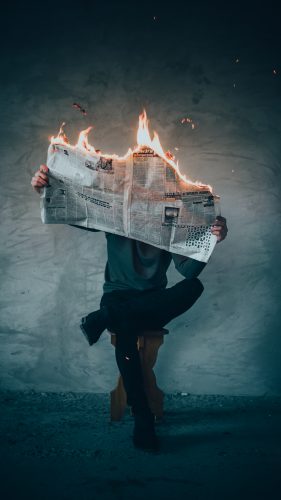 Reduce your carbon footprint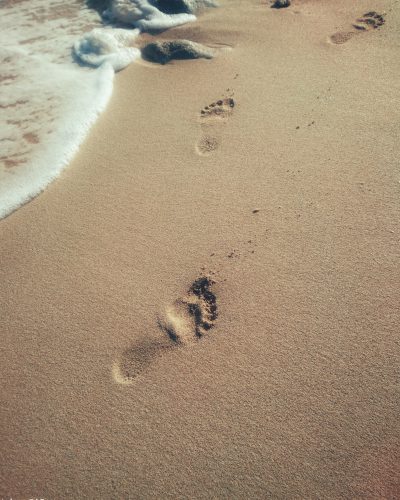 National Organizations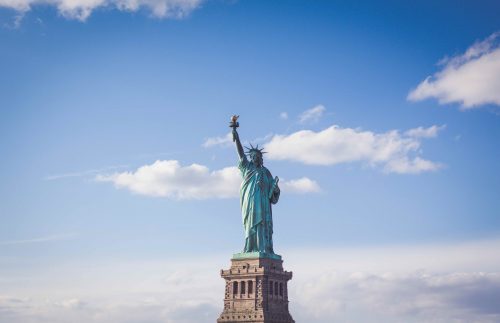 Local Organizations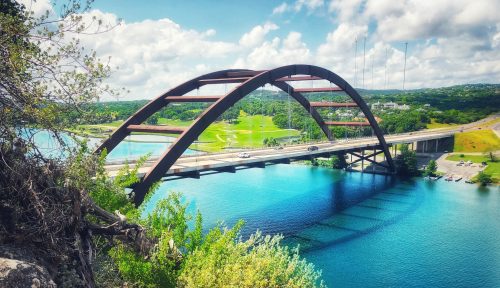 MAY 11, 2019 MEETING

Whereas there is a deep concern for causes and effects of Climate Change through Global Warming, the Windsor Park Neighborhood Association (WPNA) urges governments, groups and individuals at all levels to take strong rapid action to reduce climate warming – "mitigate" global warming as recommended by the IPCC (Intergovernmental Panel on Climate Change).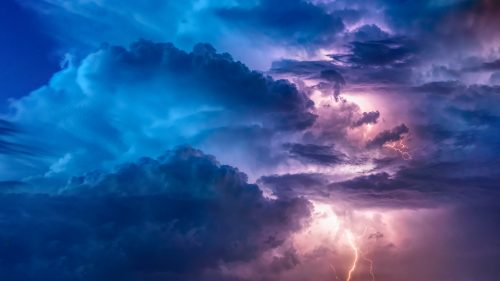 WPNA urges the Austin City Council, the State of Texas' governing and enforcement bodies, and the US government to enact policies strong enough to make these bodies global leaders in action to limit global warming to 1.5 degrees Celsius. We also urge all local, state, and federal utility agencies and energy providers to transition to renewable energy grids by 2030.

WPNA takes no political position regarding parties, groups, or individuals or politicians, and urges governments to rapidly adopt the following policies on a nonpartisan basis:

At the city and regional level, efforts to reduce emissions and build resilient infrastructure including, but not limited to:
Reform the land use code to slow the rate of growth of urban sprawl, taking into consideration the concerns of neighborhoods;
Reduce single-occupancy trips via radical improvement to public transit system ridership capacity and utilization;
Fully fund the Austin Bicycle & Sidewalk Master Plans;
Subsidize and incentivize electric-powered vehicle access;
Promote generous telecommute policies and universal high speed internet access;
Adopt a 2030 goal of 100% net-zero carbon emissions from city-controlled generation;
Mitigate and manage the long-term adverse health, economic, and other effects of pollution and climate change.
WPNA urges the Texas Legislature to pass legislation providing for:
Study of additional controls on oil and gas facilities to reduce methane and other emissions, such as those in HB 225;
Reduction of methane flaring and venting sufficient to protect the health of all Texans;
Enactment of emission reduction steps such as those suggested in model legislation available from the Lone Star chapter of the Sierra Club.
WPNA applauds Congress for including numerous provisions in the 2018 Farm Bill that have positive effects regarding climate change, but seeks significant action from Congress, including:
Prompt funding of studies to determine the most cost-efficient methods for the United States to achieve an electrical generation system by 2030 that is carbon neutral;
Decisive legislation to ensure that by 2030, the United States shall achieve carbon neutral electricity generation for the nation as a whole;
Ensure the building of or upgrading to energy-efficient, distributed, and 'smart' power grids;
Eliminate greenhouse gas emissions and other pollution from the transportation sector as much as is technologically feasible, including through investment in zero-emission vehicle infrastructure and manufacturing; clean, affordable, and accessible public transportation; and high-speed rail;
Ensure the removal of greenhouse gas emissions from manufacturing and industry as much as is technologically feasible;
Impose a fee on the producers and the importers of fossil fuels, where fossil fuels include crude oil, natural gas, coal and their derivatives; and, annually or more often, distribute the fees received to US citizens on a per capita basis.
Ensure that greenhouse gases from CAFOs be measured and reduced;
Ensure that the US government works collaboratively with farmers and ranchers to eliminate pollution and greenhouse gas emissions from the agricultural sector as much as is technologically feasible;
Increase support for programs to make methane reduction by livestock operators as cost efficient as possible, for example by supporting research on this topic.
Furthermore, WPNA acknowledges that the effects of climate change will have a disproportionate impact on already vulnerable communities and individuals experiencing poverty and will further exacerbate income equalities.

WPNA accepts the reports of the Intergovernmental Panel on Climate Change (IPCC) as scientific consensus on the topic of climate change. When discussing this resolution with legislators and the public, if representatives of WPNA wish to state other opinions, they will identify these opinions as personal.

WPNA will, until further notice, take the following neighborhood-level actions to mitigate global warming:

1. Urge residents of Windsor Park to take individual actions to reduce global warming;

2. Promote climate change mitigation efforts by highlighting climate actions of neighbors and local business, starting with a series of "Climate Corner" articles in the neighborhood newsletter, Window on Windsor;

3. Invite all neighborhood stakeholders to develop community initiatives to reduce global warming.

Do you live in Windsor Park?