$1,000 Scholarship Opportunity
For Windsor Park seniors at AISD AND any seniors at Northeast and LBJ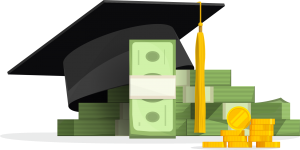 Since 2015, the Windsor Park Schools Committee has raised local donations for annual scholarships in the amount of $1,000 each for high school seniors who live within the boundaries of Windsor Park and will be attending a 2- or 4-year college.
The committee is interested in supporting students who care deeply about giving back to their community. All eligible applicants are encouraged to apply by March 31st each academic year. Check back on this page for notification about application extensions.
The 2020-2021 WPNA Scholarship is open to Windsor Park residents attending any AISD high school AND any seniors at Northeast and LBJ (regardless of where they live). We are proud to support our Windsor Park high schools!
Covid-19 Direct Response Scholarship for Fall 2020
In summer 2020, the Windsor Park Neighborhood Association reached out to former scholarship recipients to offer a one-time scholarship as a direct response to the difficulties caused by Covid-19. This $500 scholarship, paid directly to students, was made available to any of our past Windsor Park Scholarship recipients enrolled in college for fall 2020. To date (October 2020) we have given out four scholarships for a total of $2,000. Thank you to the Windsor Park community for the additional contributions to the WPNA scholarship program: you made this happen. Congratulations to the recipients: Alassani Djaneye-Boundjou, Amy Otnes, Deon Collins, and Emilio Vargas!
Please support our scholarship effort by contributing below through our secure PayPal site.