At the end of January General Motors made a stunning announcement: they will be offering 20 electric vehicles in 2023 and their entire fleet will be electric by 2035. Simultaneously, of all car manufacturers, Tesla stock is the most valuable on the market by a magnitude of 10. Investors see the future and it is electric. And last year when the Trump administration offered up ANWAR to oil exploration NONE of the big oil companies showed up, only small independent producers. That means Big Oil doesn't believe in exploring the Arctic any more.
However, the best news in renewables is Joe Biden getting elected, and with that change in office we now have a government that actually believes in climate change. We can't underestimate the importance of this shift – now we can take a whole government approach to tackling climate change, which means looking at our grid, transportation, fuel sources, etc. as a whole, and where to make changes. If you look at the Trump administration not only were we not making any progress on improving our air quality (for example), they were actually reversing rules to protect the air. President Biden re-committed America to the Paris Accord in his first day on the job.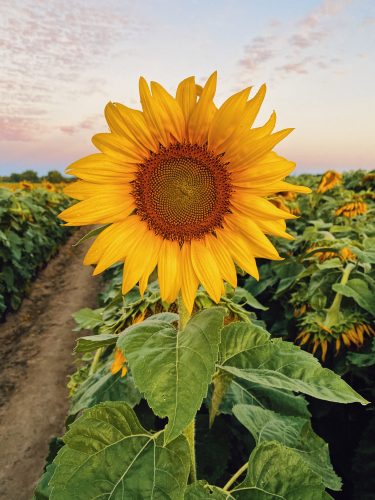 Another interesting event has been brought to us by Covid-19: Europe learned it can actually use more renewables on its grid than it previously knew or understood. This means energy producers can depend upon the green market for immediate projects, which speeds up the renewable transfer of the world's energy producers.
And for the first time in history there is a Texas Environmental Caucus in the state legislature which includes three Austin state reps: Vikki Goodwin, Gina Hinojosa, and Erin Zweiner. And for the first time they have something to fight for: Senate Bill 307, which would require state energy producers to operate at Zero Carbon Emissions by 2035. This is the bill to support with calls to your state representative and senator.
Here are a series of links to explore further
https://www.greentechmedia.com/articles/read/covid-gave-us-a-glimpse-of-the-future-gr
FAILURE OF TEXAS ELECTRIC GRID WAS FOSSIL FUELS
From New Republic Magazine
"As of Monday afternoon February 15, 26 of the 34 gigawatts in ERCOT's grid that had gone offline were from "thermal" sources, meaning gas and coal. The system's total installed capacity in the system, Power magazine's Sonal Patel noted, is around 77.2 GW. Wind and solar power, meanwhile, produced near or even above planned capacity, according to energy analyst Jesse Jenkins, as only small amounts of wind and solar are utilized in peaking conditions."
https://newrepublic.com/article/161386/conservatives-wind-turbines-killing-people-texas-blackouts
BATTERIES WILL BALANCE RENEWABLE GRID
In the near future, the scale of the batteries serving US power grids is set to explode, increasing from about 1.5 gigawatts today to tens or hundreds of gigawatts by 2030. These batteries will play a vital role in shifting intermittent wind and solar power from when it's produced to when it's needed and serving broader grid services on an increasingly decarbonizing grid.
https://www.greentechmedia.com/articles/read/how-u.s-grid-operators-plan-to-tackle-energy-storage-at-gigawatt-scale
News about Electric Vehicles
Ford goes all electric by 2030
https://www.bbc.com/news/business-56084500
G.M. Will Sell Only Zero-Emission Vehicles by 2035
https://www.nbcnews.com/business/autos/gm-go-all-electric-2035-phase-out-gas-diesel-engines-n1256055
and

https://www.nytimes.com/2021/01/28/business/gm-zero-emission-vehicles.html
Electric vehicles close to tipping point of mass adoption
https://www.theguardian.com/environment/2021/jan/22/electric-vehicles-close-to-tipping-point-of-mass-adoption