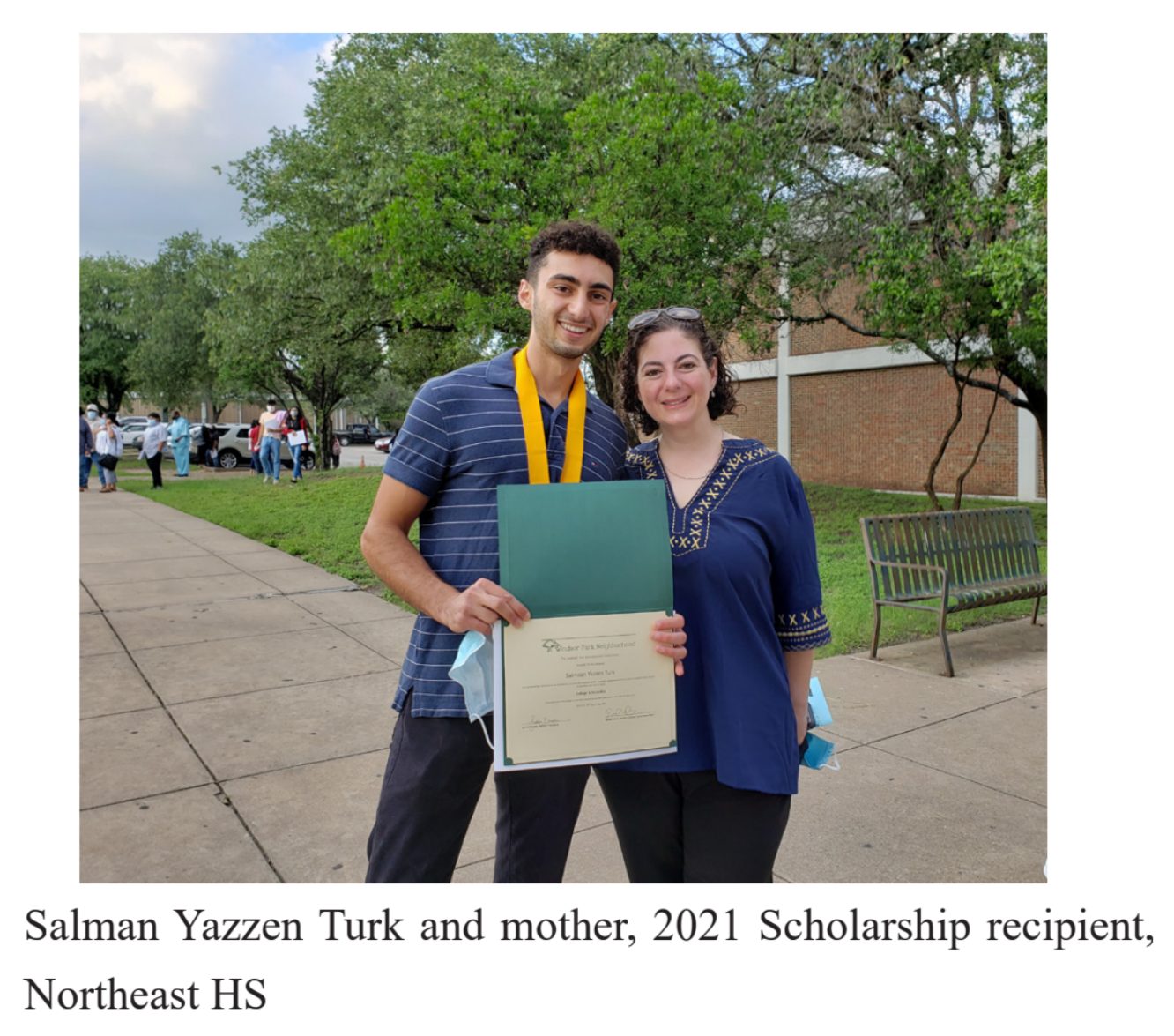 Thank you Windsor Park! We did it!  On April 1, the Windsor Park Neighborhood Association Scholarship fund had a balance of $5,448.24. That wasn't enough to award $1,000 to each of the 15 outstanding, accomplished, and deserving applicants. Rather than only awarding 5 scholars, the Schools Committee decided to turn to the neighborhood with a big ask: help us raise enough funds to award all 15 scholars. 
Neighbors and local businesses answered the call and we raised just over $10,000 in a little over 1 month. Incredible!
Who are our 2021 Scholarship Recipients? They come from all walks of life and all corners of the world. They are pursuing an array of disciplines from Film to Economics, Business, to Computer Science, Biology to Pre-med, Criminal Justice to Education, Civil Engineering, Nursing, and more. 
Many worked 1 or 2 jobs to help get their families through difficult times this past year, and perseverance, community, and connection were themes that came up in their essays and their letters of recommendation. We were inspired by and impressed with this outstanding group.
Join us in the June 12, general meeting at 10:15am when we recognize all of our 2021 scholars. Congratulations to the following students:
From Northeast Early College High School:
Eberardo Trejo, Alexandra Garcia, Jennifer Arias, Tahaguas Abraha, Salmaan Yazzen Turk, Gabriella Rojas, Sylvia Montoya, Ronaldo Sanchrez-Benitez, Ruben Camacho-Monzon, Maryam Al Gburi, Jocelyne Castilla, Leonardo Mendoza, Yair Navarro
From LBJ Early College High School:
Francesca Contreras, Ehsanullah Deadman